深圳市鼎事达电子有限公司专业生产驻极体传声器
咪头
,
喇叭
,
蜂鸣器
。产品涵盖焊线咪头、贴片咪头、降噪咪头、带脚咪头、蓝牙音箱
咪头
等。喇叭涵盖多媒体
喇叭
、内外磁喇叭、黑白磁喇叭。有源
蜂鸣器
、无源蜂鸣器、压电蜂鸣器,型号齐全。多年来,本厂产品深受广大客户好评。公司已在广东、安徽、河南、四川、北京等地建立了销售公司或办事处,产品远销国内外。网址:www.dsdxh.com,销售电话:13728773739 
鼎事达公司咪头和喇叭产品广泛应用于手机、电话机、耳机、数码MP3、汽车蓝牙、音箱、对讲机、录音笔、声控灯及声控玩具等。可根据广大客户要求定制声控方案。鼎事达工厂在国内率先实现了从组装、点胶、封口、焊锡、测试、包装等各环节的全自动咪头和喇叭生产线,使公司在短时间内迅猛发展。公司将"质量求生存,信誉求发展"的精神作为企业的发展宗旨,以高品质、低价格的电子元器件产品回馈社会。秉承"顾客至上,锐意进取"的经营理念,坚持"科技自立"的原则,为广大客户提供完善的电子元器件配套服务,并热诚欢迎全国各地经销商,终端客户到工厂参观指导!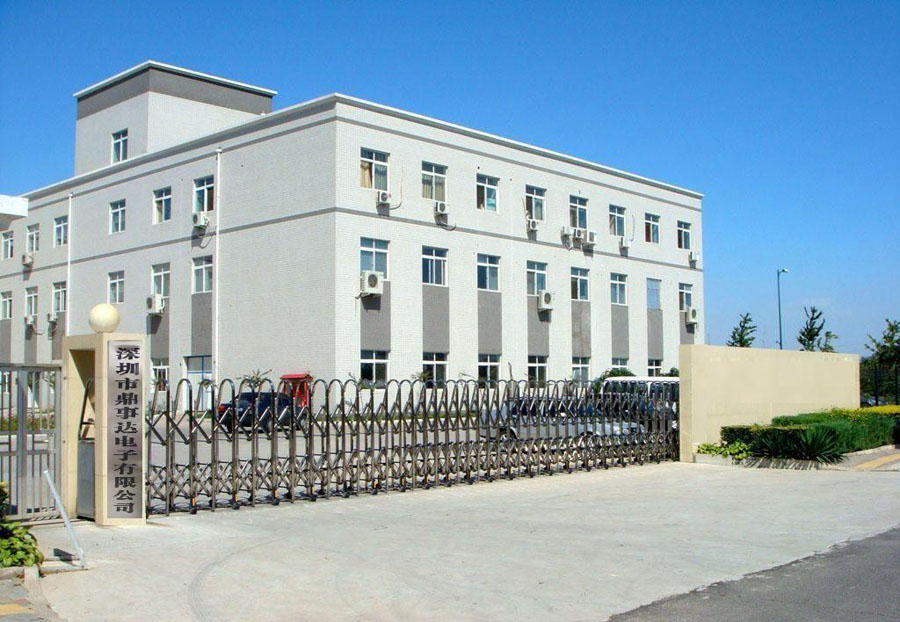 Shenzhen Dingshida Electronics Co., Ltd. specializes in producing electret microphone middles, horns, buzzers. Products include welding wire middles, patch middles, welding wire middles, foot middles, Bluetooth speaker middles, etc. The speaker covers power amplifier horn, internal and external magnetic horn, black and white magnetic horn. Active buzzer, passive buzzer, piezoelectric buzzer, complete models. Over the years, our products are well received by our customers. The company has established sales companies or offices in Guangdong, Anhui, Henan, Sichuan, Beijing and other places. The products are exported to home and abroad. Website: www.dsdxh.com, Sales Telephone: 137287739
Dingshida's middlehead products are widely used in mobile phones, telephone sets, headphones, digital MP3, car bluetooth, speakers, walkie-talkies, recording pens, voice-controlled lights and voice-controlled toys. They can be customized according to the requirements of customers. The factory took the lead in realizing the automatic production line from assembly, sealing, soldering, testing, packaging and other links in China, making the company develop rapidly in a short time. Taking the spirit of "quality for survival, reputation for development" as the development purpose of the enterprise, with high-quality, low-price electronic components products, adhering to the business philosophy of "customer first, forge ahead", adhering to the principle of "customer first", to provide complete supporting services for the vast number of customers!